Company
Quality & soul - Feel Schubert
About Schubert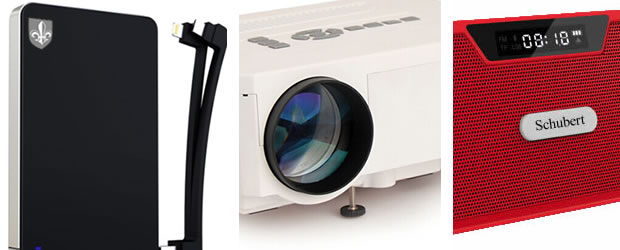 In the 70s the families Schubert of Germany and Switzerland come together to found the Schubert brand...
...in order to keep alive the legacy of composer Franz Schubert.
At first, they were manufactured a series of turntables, portable radio and high fi players then lead to the incorporation of other products such as cassette players, projectors, radio transmitter and walkie talkie. Always prioritizing quality materials to reach first class products.
Over the years the brand focused on other technological products such as signal converters, GSM transmitters, and alarm systems.
In the year 2009, thanks to new generations of Schubert sons, the brand is relaunched for mass products, capitalizing on the reputation and consumer confidence in the brand Schubert.
This new generation of products is focused on accessories for cell phones, portable projectors, tablet PCs, mobile phones and many others.
Preference always offer products of high performance and quality as is the family legacy of the company.
Schubert supports its products with national advertising campaigns on television, in print, online, outdoor, and through PR and social media campaigns, and wins industry awards for its innovative products, unique features, and custom designs.
Schubert designs and develops all of its products, packaging, and displays in-house and performs cross quality control checks in both the EU and Asia, our products can be found worldwide through virtually every distribution network in over 70 countries.